BUY MY BOOKS | HOME | FICTION | ESSAYS | ON-LINE DIARY | MARGINALIA | GALLERY | INTERACTIVE FEATURES | FAQ | SEARCH ENGINE | LINKS | CONTACT
www.ralphrobertmoore.com
the official website for the writings of
ralph robert moore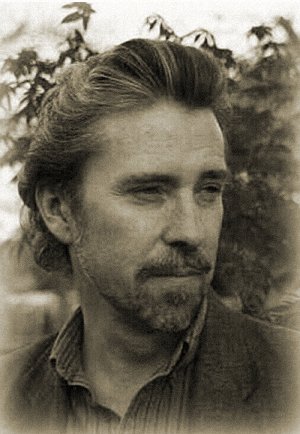 And God Said, "Let's" is copyright © 1999 by Ralph Robert Moore.
Print in HTML format.
Return to poems.


poems
---
and god said, "let's"
God put holes in us
so we would live, and die.
A poke here, two grand fingers

sinking there, and He was done, and us.
And when He was through
He said, "Let's put another

hole in you, and you can
call it a soul."
So we walk around

with holes; happy or sad,
sober or drunk, whatever.
And floating within,

in perfect abeyance, the longest hole,
telescope or toilet roll, whatever.
God put holes in us

so we wouldn't be perfect,
like Him.
Or His son.

God went to the fair,
sunlight in His hair,
infected by the seriousness of His being there.

And spotted a beautiful cake
with beautiful icing,
sugary smells rising.

And God smiled, and
God said, "Let's
put holes in it."