lately
the on-line diary of
ralph robert moore
BUY MY BOOKS | HOME | FICTION | ESSAYS | ON-LINE DIARY | MARGINALIA | GALLERY | INTERACTIVE FEATURES | FAQ | SEARCH ENGINE | LINKS | CONTACT
www.ralphrobertmoore.com
the official website for the writings of
ralph robert moore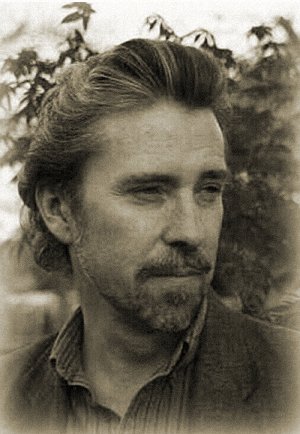 Copyright © 2011 by Ralph Robert Moore.
Print in HTML format.
Return to lately 2011.

i smell blood
---
february 1, 2011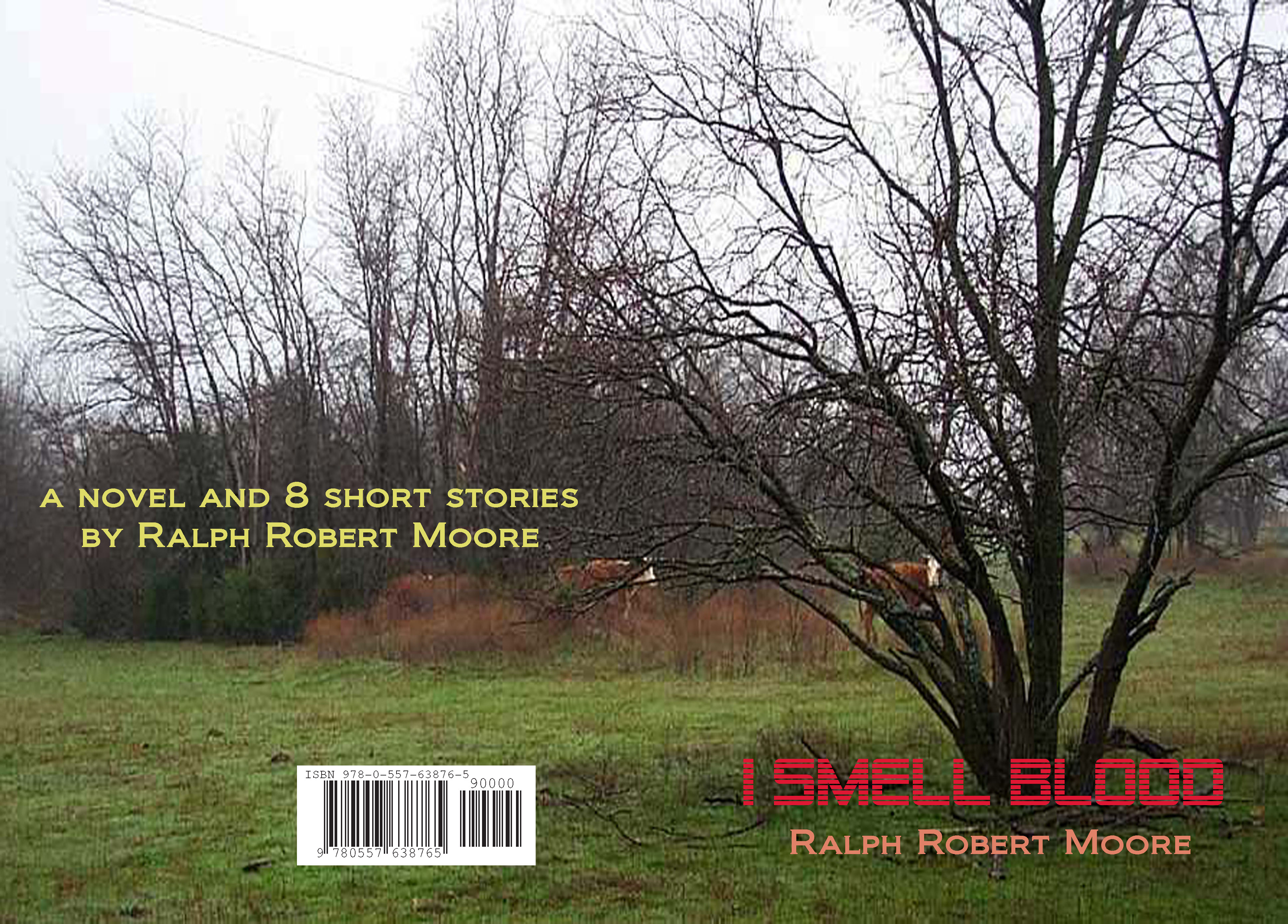 Back in 2009 I published a collection of my short stories, Remove the Eyes.
The collection did better than I ever reasonably expected it to do (unreasonably, I hoped it would sell a million copies, people would recognize me everywhere on the street and in the supermarket, clasping my hand with grateful tears in their eyes, movie rights to the individual stories bought for huge amounts of money, black zeroes dripping off the green checks, by directors like Paul Thomas Anderson, Whit Stillman, Todd Solondz, David Lynch, the Coen Brothers, David Cronenberg and Alexander Payne.)
Critics I like and respect received the collection well. It was long-listed by the British Fantasy Society as Best Short Story Collection of 2009, and Peter Tennant and Ellen Datlow both listed it as one of the notable short story collections of that year. Remove the Eyes, over a year later, is still selling copies. (That's an especially nice perk, maybe feeling a bit discouraged about something, then going online in the early morning, checking your sales, seeing someone bought your book while you were sleeping.)
Because of the critical and sales success of Remove the Eyes, I decided to publish a follow-up collection, which is now available.
This second collection is called, I Smell Blood.
I Smell Blood is bigger than Remove the Eyes. Almost 100,000 words. It collects eight of my stories, plus the entire text of my short novel, Kid.
The trade paperback, 282 pages, is $18.00, discounted 10% to $16.20. The ebook download is $5.99.
Here's the line-up:
THE LITTLE GIRL WHO LIVES IN THE WOODS (4,200 words) - Originally published in 2006 in Read By Dawn, an anthology edited by Ramsey Campbell. Honorable Mention, The Year's Best Fantasy and Horror, 20th Edition. Cory, a boy with problems, ventures into the forest behind his cul-de-sac to search for a little girl who legend says wanders through the woods holding a white stone she thinks is her doll's head.

IN THE TUNNELS OF THE AGOGS (6,900 words) - Originally published in 2009, in Dark Horizons, Issue 55. Harry and Sarah, honeymooning in the islands, are returning with other tourists from a day spent exploring the island's underground quartz caverns, when their bus breaks down on a dark oceanside road. They climb a nearby hill so Sarah can relieve herself, at which point they hear a heavy thumping behind the bushes.

RAIN TURNS TO SNOW (3,100 words) - Originally published in 2010, in Dark Horizons, Issue 56. After the latest argument with his wife Meg, Jake gathers up his outdoors equipment, and spends the night camping out in the mountains of Montana. When he returns home the next day, he doesn't realize - at first - that he's brought something cold and evil back from the mountains with him.

VISIBILITY (5,800 words) - Originally published in 2001, in ROADWORKS, Number 11. Honorable Mention, The Year's Best Fantasy and Horror, 15th Edition. Reprinted 2006, Revelation, Volume 3, Number 3. Reprinted 2006, Revelation III, anthology edited by Brian A. Dixon. Two men go on a night dive off the California coast. Half a mile out, they discover a naked blonde-haired girl underwater, wrapped within the tall, swaying tendrils of green kelp. Pulling her to shore, they decide to take her body to the nearest Sheriff's substation, to report her death. At the time, it seems like a good idea.

WHEN THE BIG ONE THAWS (7,000 words) - Originally published in 1999, in Fugue Magazine, the Summer issue. Philip and Jill move back to Maine, after an attempt to live in Colorado fails. They wind up in an apartment overlooking a frozen pond, where talk has it a giant frog lives, on the green bottom. Philip is unhappy they're back in the same town where Jill's former boyfriend Raymond lives, plus each night Philip and Jill are hearing louder and louder sounds coming from that thawing pond.

AFOOT (7,400 words) - Never before published. All Mason wants to do is pick up his tuxedo from the dry cleaner's and head over to his fiancÚ's home, where her rich daddy is hosting a dinner for the mayor. Unfortunately, the young woman behind the counter, black bangs and a plain face, can't locate the tuxedo. She off-handedly asks him to come back next week. Mason, desperate not to miss this important dinner party, kidnaps her and drives her all over Dallas, trying to get her to tell him where the owner of the dry cleaner's lives, in the hopes that the owner will take his problem more seriously. This battle of the wills escalates as the clash between the two of them becomes more and more dangerous.

THE MAN WHO COULD JUMP OFF ROOFS (9,500 words) - Never before published. Charley has moved into a new neighborhood following the death of his wife from liver cancer. He's woken up in the middle of the night by his son Johnny, who owes the sinister Mr. Miller, who "doesn't take no for an answer," thousands of dollars. Johnny pleads with his father to help save him, but Charley could care less. At a welcome to the neighborhood backyard barbecue, Charley meets the divorced Missy, who owns a The Buried Dog hot dog franchise. During the barbeque, Charley shows everyone what's unique about him, by climbing up on the hosts' roof, and jumping off without any injury. Missy is so impressed with Charley she offers him the manager position at The Buried Dog. Just as Charley's life is turning around, Johnny tells his dad Mr. Miller wants to meet with him, in a bad part of town, to settle Johnny's debt.

FLEEING, ON A BICYCLE WITH YOUR FATHER, FROM THE LIVING DEAD (6,000 words) - Originally published in 2006, in Midnight Street, Issue 7. Honorable Mention, The Year's Best Fantasy and Horror, 20th Edition. Reprinted 2009, The World is Dead, published by Permuted Press, edited by Kim Paffenroth. Honorable Mention, The Best Horror of the Year, Volume 2. In the new world created after the zombie uprising, when the living dead are still a threat but somewhat controlled, Nate makes a journey from his family's boarded-up home to the municipal water works where his father works, to make sure, for the sake of his kid sister Tess, that their father is safe. But getting their father back home proves difficult when a zombie chews through the ignition wires in Nate's car (the dead love eating electricity), and Nate and his father have to journey by foot and bicycle through a landscape of long, dark roads and newly-risen dead.

KID (46,000 words) - Never before published. You're seventeen, trying to break into the dominant crime mob in northern Texas, run by the police, specifically by Knuggles, a police captain who performs with a monkey as 'Officer Clean' at junior high schools, owns a string of pizza parlors, and wears a red plastic mask twenty-four hours a day. During your interview with Knuggles you also meet Darla. She's older than your girlfriends, probably in her twenties, which intimidates you, but when she has her back to you she lets her right foot trail behind her, sneaker pulled up so only the rubber toe is touching the floor. You get excited, because you know a woman sometimes does that to get a man to look at her legs, which means she probably doesn't mind you looking, may even want you to look, even though you are just a kid. To her. Your one advantage in life is you're a head-hopper. Like any gift, head-hopping has its rules. If you eat what someone else has eaten, you can hop into their head and control them like a puppet, although both you and your puppet will get colder the longer the head-hop goes on. If there are any iron-soluble vegetables nearby, you become trapped in your own head. Knuggles wants you to hop into the head of a government official who has a very important number in his mind. You'll have to hop into the official's head several times before the big hop, so he doesn't become aware of your presence in his head. The big hop itself will take place in a busy, California restaurant. If the hop works, Knuggles has promised he'll let you be a member of his mob. That means lots of money. You'll be able to take Darla out to fancy restaurants, buy her things from the catalogs you love looking at. If the hop works. And if Knuggles is true to his word.
I'm particularly pleased by this collection, because it brings together some of my favorite stories, plus my short novel Kid, which I've always wanted to see in print.
As of this writing, I Smell Blood is only available from Lulu, but within a few weeks it will also be up for sale at Amazon, Barnes and Noble, and a number of other online sites. You can also walk into any bricks and mortar bookshop and order the book. The ISBN is 978-0-557-63876-5.
For more ordering instructions, including links to purchase I Smell Blood, please go to Buy My Books.
When I published Remove the Eyes, I didn't know what to expect. I was really surprised, and touched, by how many people within the industry helped support the collection, with advice, and positive comments. It also meant a lot to me that readers who enjoy my work went on different forums recommending the collection. An author couldn't ask for anything more. I'm a very lucky person.
In other publishing news, my short story The Dead Leave Tiny Bones has been accepted by Dark Horizons, published by The British Fantasy Society. Dark Horizons is now combined with two other BFS magazines, New Horizons and Prism, and published in a single magazine under the title BFS Journal.
I'm also extremely pleased to report that the audio rights to my short story Big Inches have been bought by Cast Macabre, which will be producing a dramatized podcast of my story on their website. More information on that later.
For this month's Video Lately, I've created a video promotion of I Smell Blood that consists of me reading excerpts from each of the nine fictions in the collection. I hope you enjoy it.