lately
the on-line diary of
ralph robert moore
BUY MY BOOKS | HOME | FICTION | ESSAYS | ON-LINE DIARY | MARGINALIA | GALLERY | INTERACTIVE FEATURES | FAQ | SEARCH ENGINE | LINKS | CONTACT
www.ralphrobertmoore.com
the official website for the writings of
ralph robert moore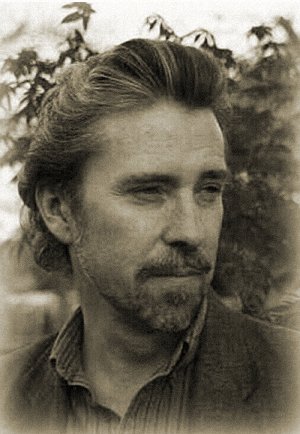 Copyright © 1999 by Ralph Robert Moore.
Print in HTML format.
Return to lately 1999.

traveling, transferring, thundering
---
february 6, 1999
A lot has been happening lately.
WHEN THE BIG ONE THAWS, a story I wrote late last year, has been accepted by Fugue Magazine, published by the University of Idaho. Their website is at http://www.uidaho.edu/LS/Eng/Fugue/. Fugue is an excellent literary magazine: please take a moment to visit them.
I've been traveling a lot lately. I flew up to Columbus, Ohio late last month to give a speech, then had to return there a week later. Fortunately, neither trip was overnight, so Mary and I were reunited at the end of the day. Incidentally, it takes two hours to fly from Dallas to Columbus, but three hours to fly from Columbus to Dallas.
Most of my weekends have been taken up with transferring files from the old SENTENCE site to my new domain here at www.ralphrobertmoore.com. In the process, I've tried to tighten the language wherever possible, repair broken links, improve the coding, etc. It's amazing how much time can be consumed doing that. Once the transfer is complete I'll be adding new features to SENTENCE, which I'm excited about.
Right now it's late on a Saturday night, and the rain the forecasters pointed to this morning, green swirls jerking through computer animation towards the black dot of Dallas, has not materialized beyond a few hollow taps an hour or so ago against the skylight.
But I just heard thunder.