lately
the on-line diary of
ralph robert moore
BUY MY BOOKS | HOME | FICTION | ESSAYS | ON-LINE DIARY | MARGINALIA | GALLERY | INTERACTIVE FEATURES | FAQ | SEARCH ENGINE | LINKS | CONTACT
www.ralphrobertmoore.com
the official website for the writings of
ralph robert moore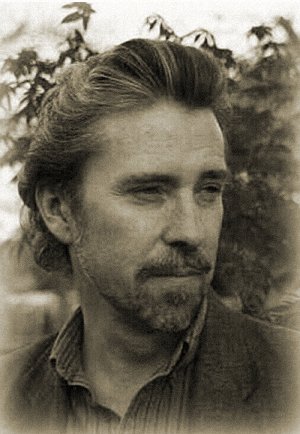 Copyright © 1998 by Ralph Robert Moore.
Print in HTML format.
Return to lately 1998.

an american celebration of new friendships about to go bad
---
early november, 1998
As I write these lines, it's early November 1998. Mary and I are readying for Thanksgiving, an American celebration of new friendships about to go bad.
Since we take that week off we store up food, pantries and freezers and refrigerators of it, dragging bags out of the trunk of our car each night in the coldness of the garage. Come that week, we'll cook each morning to fill our home with the aroma of that night's dinner, then head upstairs to project.
Like many writers I have a full-time day job, so Thanksgiving vacation also means I get to write again on a day to day basis. To return to a paragraph the very next morning, and continue.
What am I working on now? I just recently finished the short story WHEN THE BIG ONE THAWS; I tried writing I THINK THE ONE ON THE LEFT JUST MOVED, but I couldn't grasp the main character, too much like a fish in my hands, so silver-slippery, so I've abandoned it for now. I'm about to start VISIBILITY, which I hope to finish before vacation, after which I'll write PUDGE IN THE MIRROR, NOTHING BUT THIS TOO, and THE PLANET NOT IN-BETWEEN. After these, in the spring of 1999, I plan to start my fourth novel, JUST LIKE FURNITURE. Everything will be done later than predicted, of course.
What else is going on? Our garden is gradually losing color as winter lowers: we have a large, bumpy collection of mums still in full bloom, but throughout the rest of the paths only zinnia and some roses are still awake. We have to get out there and chop.