lately
the on-line diary of
ralph robert moore
BUY MY BOOKS | HOME | FICTION | ESSAYS | ON-LINE DIARY | MARGINALIA | GALLERY | INTERACTIVE FEATURES | FAQ | SEARCH ENGINE | LINKS | CONTACT
www.ralphrobertmoore.com
the official website for the writings of
ralph robert moore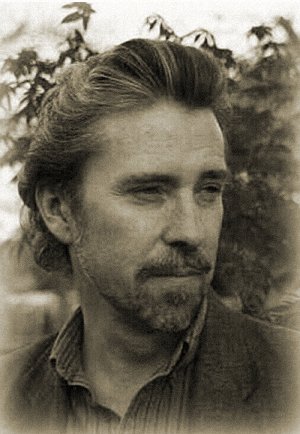 Copyright © 1998 by Ralph Robert Moore.
Print in HTML format.
Return to lately 1998.

the future is never as populated as you assumed it would be
---
november 29, 1998
Plans go awry, and the future is never as populated as you assumed it would be.
Friday morning, November 20, we got a call from Mary's dad Joe saying her mother, Joan, had just passed away, from brain cancer. We flew to Milwaukee for the funeral, and to spend some time with Joe, drinking and eating at their favorite places. Joan was one of the most creative people I knew personally, well-read in the classics (Greek, Latin); a writer of children's stories; a painter. Towards the end, when everything else was too much effort, she created dozens and dozens of needlepoint designs: birds, people, flowers, worlds, using smaller and smaller wooden hoops as the cancer took away more and more of her dexterity. The needlepoints are extraordinary for their colors and intricacies; we're blessed we were able to fly home with so many of them.
When we arrived home, on Wednesday, November 25, we learned from a call from my father that my own mother, Betty, had also just died, from Alzheimer's. She had been in a nursing home for years, and didn't know who I was whenever I called. I knew who she was, though, and treasure all the memories I have of her kindness, her encouragement, her humor. When I was a little boy, dressed in my Catholic school uniform of grey slacks, white shirt, grey-blue tie and blue blazer, the last thing she'd do before I'd set off for the school bus each morning is wipe my face with a cold towel, to 'wake me up'. How often, these last few years of her befuddlement under 'the cruelest disease', I've wished I could wipe a cold towel across her face!
Joan and Betty never met in this world. The distance was too great (Milwaukee, Greenwich); and the ages too old. But as Mary says, now, finally, in Heaven, they have met.