BUY MY BOOKS | HOME | FICTION | ESSAYS | ON-LINE DIARY | MARGINALIA | GALLERY | INTERACTIVE FEATURES | FAQ | SEARCH ENGINE | LINKS | CONTACT
www.ralphrobertmoore.com
the official website for the writings of
ralph robert moore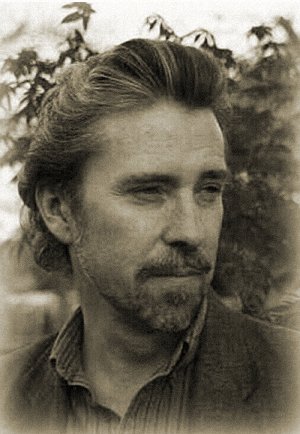 The Best Thing About Her Are Her Dark Eyebrows is copyright © 2000 by Ralph Robert Moore.
Print in HTML format.
Return to one-paragraph stories.


one-paragraph stories
---
the best thing about her are her dark eyebrows
The best thing about her are her dark eyebrows the trail of god's finger upon her brow a gift to get her through life so tired she is in the subway rocking rocking rocking pushing through the darkness of the crowds each stranger's eyes you meet in life means that stranger will visit you in heaven up four flights to her apartment the babies have been busy vomit on the carpet the babies' blue eyes have goldfish floating in them she gathers all the babies in the living room sets them in the dark chairs like adults she will make tea for them she will let them climb on the curtains if they eat their food back to the kitchen counting quarters that may be the same cockroach or maybe not there used to be a funny show on tv this time of night but now it's gone now it's the face of an old man his hair mussed up he's talking but his words don't make any sense she went by herself to an amusement park built on piers over the ocean you could smell the ocean everywhere even the top of the ferris wheel could taste it even in the pink cotton candy she missed the last bus out only by a couple of minutes she could see its rear lights disappear around the bend on the mainland a man started talking to her he broke something inside her she had only been a few minutes late to catch the last bus out the water is boiling for the babies she needs to look in the mirror again to see the gift.