BUY MY BOOKS | HOME | FICTION | ESSAYS | ON-LINE DIARY | MARGINALIA | GALLERY | INTERACTIVE FEATURES | FAQ | SEARCH ENGINE | LINKS | CONTACT
www.ralphrobertmoore.com
the official website for the writings of
ralph robert moore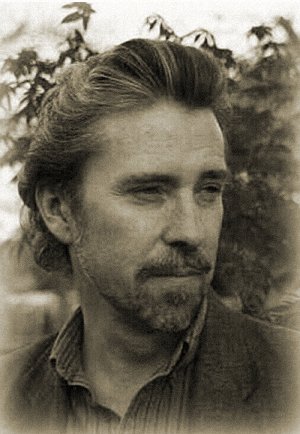 We Used to Put Them in Olives Meg Says is copyright © 2000 by Ralph Robert Moore.
Print in HTML format.
Return to one-paragraph stories.


one-paragraph stories
---
we used to put them in olives meg says
We used to put them in olives Meg says Victor goes whatever just like an American almost he leaves to get more vodka the party picks up he gets back tosses off his flannel plaid scarf heads towards the bathroom already pulling down his zipper is back in too short a time there's a bug in the bathroom sink listening to everything we talk about he says some people go to check Natalie wants to know if anyone's tried the new blini place on 58th Meg puts a befuddlement into her eyes to suggest she doesn't know she uses her own guest bathroom who would ever think she would have one she leans over the small copper sink and vomits up blood into it alarming red splash cleans it up blood sliding down within copper some of the drips pink some maroon with wet toilet paper the cold water tap running cleans up the drops of blood that came out of her nostrils the small patient spiders that digitize Daniel puts his hand on her shoulder looks into her eyes that soulful look from the fifties when we all wore trenchcoats says every insect in the world carries on his body a phrase it could be the same phrase as another insect carries or a different phrase if you are alone in a hotel room in a land far from your homeland and you spy an insect on your bed or on the bathroom wall or in one of the drawers try to capture it to see what his message is it might be important to you do you know who told me that years ago Daniel asks she doesn't it was Victor Meg goes back to her party she sees her oncologist sipping a martini Meg's oncologist talks with his eyes closed.