BUY MY BOOKS | HOME | FICTION | ESSAYS | ON-LINE DIARY | MARGINALIA | GALLERY | INTERACTIVE FEATURES | FAQ | SEARCH ENGINE | LINKS | CONTACT
www.ralphrobertmoore.com
the official website for the writings of
ralph robert moore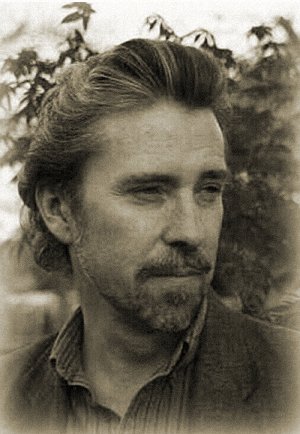 In Panama We Lived in an Apartment is copyright © 2000 by Ralph Robert Moore. It was originally published in 2007 in Sein und Werden, Volume 2, Issue 1.
Print in HTML format.
Return to one-paragraph stories.


one-paragraph stories
---
in panama we lived in an apartment
In Panama we lived in an apartment part of an attached row of apartments outside town all the other apartments were abandoned ours still had running water and electricity rats and snakes would come out of the jungle get inside the apartment there was a five-foot at least lizard living above the open rafters of the bedroom it would slide upside down around the rafters eating the rats and snakes sometimes a tail would drop once on the bed itself we propped ourselves up on the mattress sweaty from gin and making love the tail was still twitching still receiving part of an urgent interrupted message from the brain.