BUY MY BOOKS | HOME | FICTION | ESSAYS | ON-LINE DIARY | MARGINALIA | GALLERY | INTERACTIVE FEATURES | FAQ | SEARCH ENGINE | LINKS | CONTACT
www.ralphrobertmoore.com
the official website for the writings of
ralph robert moore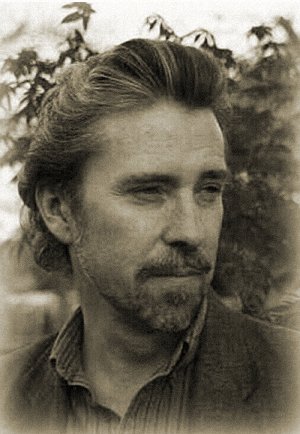 Amarendran's rewrite is copyright © 2003 by Amarendran.
Return to every child a barker.


every child a barker
---
amarendran's rewrite
Many months ago sobriety was Whitehead's sleeping partner. Now it was night terrors. He fought these with vodka initially, just a glass or two; but the dosage increased with his body's immunity to alcohol. Drunkenness brought him no pleasure.
He hated putting his head on a pillow at nights since this freed his thoughts that whined in his ears. But his fear frightened him more.
The movement of a fox that had invaded the perimeter of the floodlights that illuminated his lawn distracted his eyes. It froze in the blanching illumination of the floodlights and stared at the house with its gleaming eyes. It waited. Sensed danger. The dogs? Suddenly it turned around and with a bob of its tail, disappeared. Whitehead stared at the after-image of the fox longingly, willing the fox to rematerialize. His hope that the fox would come back and share his solitude disappeared along with the after-image. The fox had other things to do that night.
Amarendran may be reached at amarlequin@hotmail.com
read next rewrite
---
YOUR REWRITE