BUY MY BOOKS | HOME | FICTION | ESSAYS | ON-LINE DIARY | MARGINALIA | GALLERY | INTERACTIVE FEATURES | FAQ | SEARCH ENGINE | LINKS | CONTACT
www.ralphrobertmoore.com
the official website for the writings of
ralph robert moore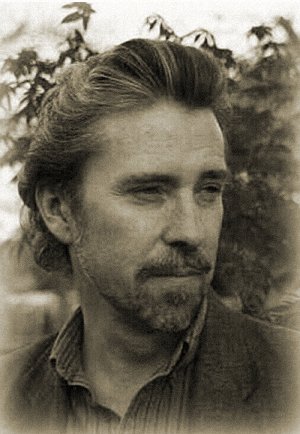 Jose Leitao's rewrite is copyright © 2005 by Jose Leitao.
Return to every woman a koontz.


every woman a koontz
---
jose leitao's rewrite
Lately, Whitehead found himself increasingly comfortable going to bed after he had downed more than a few vodkas. The alcohol had been originally used as a way to slumber more easily, to find solace from the haunting fears which surfaced with the moon every night. He had thought nothing of it at first; just a nightcap to soothe him down, a glass which became increasingly full as his body demanded more to scare away the fear. The inebriation did not please him, however. He disliked the way his senses swam and the blood rang in his ears, as he set down to sleep. But it was better than the fear which would creep in.
As he stood by the window, gazing at the lawn, a fox appeared from the edge of the shadows into the full blast of the floodlights, and turned its head towards the house. It stood perfectly in its pose; the gleaming eyes contrasting within the pricked head. For a moment, it listened to approaching danger – probably the dogs – the next, it sprang and was gone. Whitehead was still watching the very same spot where the fox had stood for some moments, secretly hoping that it might return and share that solitary moment with him again. But it had other plans that night.
Jose Leitao lives in Portugal. He may be contacted at jose.andrade.leitao@gmail.com
go back to previous rewrite


---
YOUR REWRITE