BUY MY BOOKS | HOME | FICTION | ESSAYS | ON-LINE DIARY | MARGINALIA | GALLERY | INTERACTIVE FEATURES | FAQ | SEARCH ENGINE | LINKS | CONTACT
www.ralphrobertmoore.com
the official website for the writings of
ralph robert moore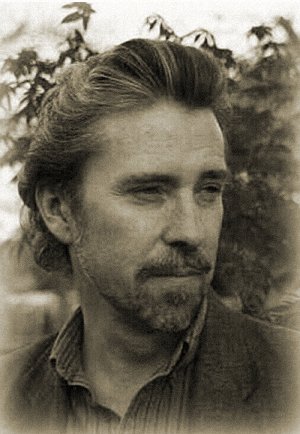 Kevin Fanning's rewrite is copyright © 2001 by Kevin Fanning.
Return to every man a king.


every man a king
---
kevin fanning's rewrite
The sunlight was finally retreating, but the terrible heat remained. For weeks, the high temperatures had seemed to be a lock against the wind: every flag, every leaf on every tree hung like a body.
The children, sensing the storm coming up across the lake, left their dinners untouched.
They stood out in the front yard, drowning under the thick sky. The black clouds swirled up around them, filling their eyes.
Kevin Fanning may be contacted at kevfan@yahoo.com. His website whygodwhy is highly recommended.
go back to previous rewrite
read next rewrite
---
YOUR REWRITE