BUY MY BOOKS | HOME | FICTION | ESSAYS | ON-LINE DIARY | MARGINALIA | GALLERY | INTERACTIVE FEATURES | FAQ | SEARCH ENGINE | LINKS | CONTACT
www.ralphrobertmoore.com
the official website for the writings of
ralph robert moore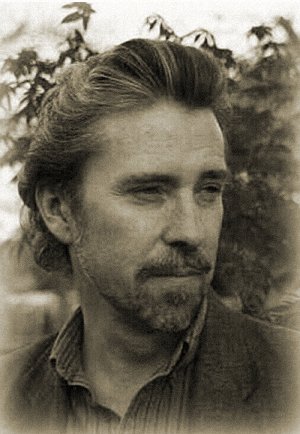 M. Thompson's rewrite is copyright © 2001 by M. Thompson.
Return to every man a king.


every man a king
---
m. thompson's rewrite
It was July 19, and our chairs stuck painfully to our bare legs on the unpleasant occasions that we attempted to rise from them. So we sat, immobile as the air, our clothes plastered to our flesh, and watched as the faded American flag my father had put up on the boathouse in 1936 sullenly refused to move. The heat lay on us as thick and greasy as an enormous brick of softened butter, and had for weeks on end. Steffy and Billy and I had been swimming that afternoon, but that hadn't helped; it never did unless you went out deep, and we didn't go out deep because five-year-old Billy couldn't swim. At five-thirty we made an attempt to eat supper on the deck facing Long Lake. Our ham sandwiches and potato salad sat, barely touched, and eventually became inedible. We only wanted the Pepsis out of the steel ice bucket, to place on our chests and roll across our foreheads and pour down our throats in a flood of cool relief, however temporary.
Then, just before dark, the worst heat wave in the history of Northern New England broke. We saw the first of the storms stirring the glossy surface of the lake as we were gathering up the mess from our unwanted supper, felt the crackle of lightning tingle up our spines. At the first clap of thunder, Billy gave a squall of terror and clung to Steffy's neck. That was when we went inside. That night, the whole of western Maine was wracked with the most violent thunderstorms I have ever seen.
M. Thompson may be reached at wileturkey@hotmail.com
read next rewrite


---
YOUR REWRITE