BUY MY BOOKS | HOME | FICTION | ESSAYS | ON-LINE DIARY | MARGINALIA | GALLERY | INTERACTIVE FEATURES | FAQ | SEARCH ENGINE | LINKS | CONTACT
www.ralphrobertmoore.com
the official website for the writings of
ralph robert moore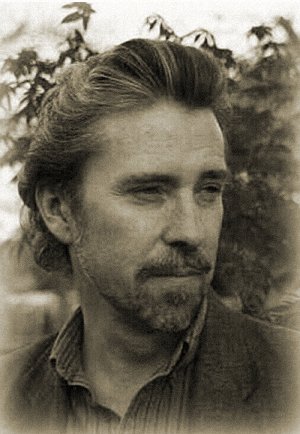 Peter Lavitt's rewrite is copyright © 2006 by Peter Lavitt.
Return to every man a king.


every man a king
---
peter lavitt's rewrite
Memory is a funny subjective thing...we all remember events similarly, but yet differently too. That night, when the worst heat wave ever experienced by Northern New England finally broke, the sky cracked open with lightning bolts against the ink black sky, and the thunder deafened an already silent night, I remember...it was July 19th.
We had been living on Long Lake, and I remember the American flag that dad had raised above the boat house in '36 laying flacid on its pole like a sail in a dead calm, listless and limp. The heat was like a boxer's heavy bag, hanging like dead weight in the air.
That afternoon we three had gone swimming in the lake, but the water was of no relief. I imagined, as I bobbed there in the water that this must be what being in the womb felt like. The temperature of the water being close to my own. Of course in the deeper water relief might have been found, but niether Steffy nor I wanted to go deep because Billy could not. Billy boy is five.
We returned back to the house, less than refreshed around five, and at half past Steffy brought cold sandwiches and potato salad out to us on the deck. I'll admit that there is something about the way ham sweats when the ambient temperature is high and muggy that is utterly unappealing. As well, the potato salad seemed like stew. I opted to try and refresh myself by sitting completely still, taking frequent sips of my Pepsi which I had drawn from an icy cold steel bucket. Heck retrieving the can was a treat in itself.
It was then, as if an express train had arrived into the station on church Sunday, that the sky relented its torrent of sympathy on a tortured New England. Moments later, we rejoiced in the torrents of rain, and the applause of the thunder claps.
go back to previous rewrite.
read next rewrite.
---
YOUR REWRITE