BUY MY BOOKS | HOME | FICTION | ESSAYS | ON-LINE DIARY | MARGINALIA | GALLERY | INTERACTIVE FEATURES | FAQ | SEARCH ENGINE | LINKS | CONTACT
www.ralphrobertmoore.com
the official website for the writings of
ralph robert moore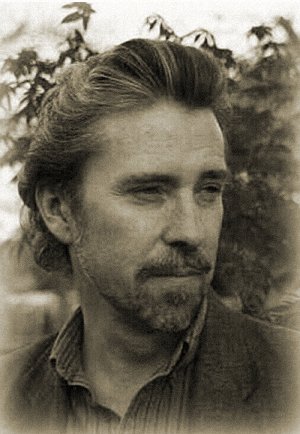 Ingrid Wilson's rewrite is copyright © 2004 by Ingrid Wilson.
Return to every man a king.


every man a king
---
ingrid wilson's rewrite
I keep the details of that evening in a secret place in my mind, under lock and key. From time to time, I retrieve them and lovingly polish every facet. They are priceless-- the last moments when we were safe.
We languished on the deck by the lake, as limp as the flag that my father had raised over the chocolate-colored waters. The heat, which had smothered the Northeast for weeks, shriveled the ham sandwiches and melted the potato salad into chunky puddles. Only the ice in the steel bucket was cool, beading the cans of soda and our burning foreheads.
Steffy and I had gone for a swim earlier, but the water was as warm as piss unless you plunged deep into its murky center and Billy, who was only five, had not yet learned to dive.
I was stretched out on the bench, idly tickling Steffy's foot, when the dead air crackled to life. I gazed across the lake at the phalanx of black thunderheads that suddenly shifted restlessly on the horizon and a bolt of lightning split the sky from the midst of their dark ranks. It was a call to war.
go back to previous rewrite.
read next rewrite
---
YOUR REWRITE