BUY MY BOOKS | HOME | FICTION | ESSAYS | ON-LINE DIARY | MARGINALIA | GALLERY | INTERACTIVE FEATURES | FAQ | SEARCH ENGINE | LINKS | CONTACT
www.ralphrobertmoore.com
the official website for the writings of
ralph robert moore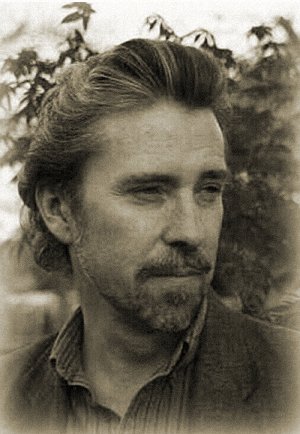 Robin Mercer Snead's rewrite is copyright © 2002 by Robin Mercer Snead.
Return to every man a king.


every man a king
---
robin mercer snead's rewrite
It was hotter than hell in New England the night the worst heat wave in Northern New England history finally broke. I'll never forget it. It was July 19 and Steffy, me and Billy, who was five at the time, were out trying to get some relief from the heat by swimming in Long Lake. We'd taken to the water that afternoon because the air was so hot and still. Even by the boat house the heat was like a wet blanket over your head, a solid thing. Hell, I remember looking up at Old Glory, my Daddy's flag he hung in 1936 hanging on the pole by the boathouse and thinking the thing looked like a kicked dog, limp and lifeless leaning on the pole above the sullen quarry-water.
By five-thirty we'd given up on relief and had just sat down to a cold supper of ham sandwiches and potato salad on the deck. We were just picking at the food; it was too hot to eat a thing. Nobody wanted any thing but the Pepsi in the bucket of ice by my leg. I'd just reached for another, my third, when I saw the first of the storms beating its way across the water toward us. It was a big black thing like coal smoke and moved like a steam train across the water. I froze where I was unable to take my eyes from it. It was the most vicious thunderstorms I have ever seen.
Robin Mercer Snead may be reached at opus01@cox.net
go back to previous rewrite
read next rewrite


---
YOUR REWRITE