BUY MY BOOKS | HOME | FICTION | ESSAYS | ON-LINE DIARY | MARGINALIA | GALLERY | INTERACTIVE FEATURES | FAQ | SEARCH ENGINE | LINKS | CONTACT
www.ralphrobertmoore.com
the official website for the writings of
ralph robert moore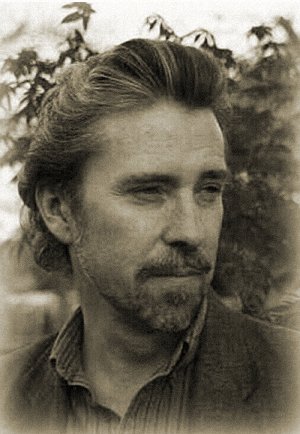 Jennifer Dillon's earliest memory is copyright © 2003 by Jennifer Dillon.
Return to share your earliest memory.


my earliest memory
---
jennifer dillon's earliest memory
Rich green grass licking around the edges of a battered tin washbasin, thick and furry and sweet-smelling. Cool, clear, clean branch water being poured over round little head topped with a cap of silky blue-black hair. Baby giggle-gurgles as tiny rosebud pink fingers made contact and held on to even tinier, rosy toes. Cascading scarlet rambling roses clinging to faded white pickets and smokey grey kittens gamboling up to and away from the wash basin as the baby flung and trickled water through her hands and patted the surface over and over......
Since I have clear, well-documented memories from less than a year (used to scare and bother some people bigtime) old, I chose to just simply describe my first, clear memory as a baby girl of about 10 months. My grandmother placing me into an old wash basin to cool-off from a warm, slightly muggy Kentucky summer-and NO, I am not a coal-miner's daughter or desperately impoverished or over forty years old (giggles). I walked, talked at nine months, but of course, I would not have the words to describe this day, but I still recall it often, and the sight of rambling roses, scent of grass or light playing on water can bring it all back! Just for the record, my sons both walked at nine months, the elder spoke so well at such a young age-he also startled people (second son, considerably quieter, not as talkative, but waited 'til he was about 11 months to begin walking and both have clear memories from young ages, just like me)....
Jennifer Dillon may be contacted at memmettd@aol.com
read the next memory
return to share your earliest memory
---
YOUR EARLIEST MEMORY