BUY MY BOOKS | HOME | FICTION | ESSAYS | ON-LINE DIARY | MARGINALIA | GALLERY | INTERACTIVE FEATURES | FAQ | SEARCH ENGINE | LINKS | CONTACT
www.ralphrobertmoore.com
the official website for the writings of
ralph robert moore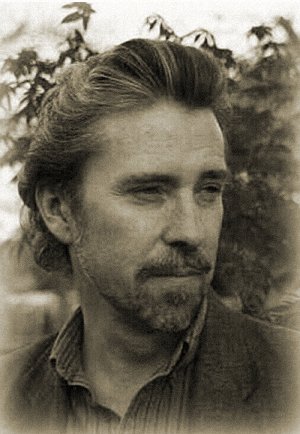 E. McDonald's earliest memory is copyright © 2003 by E. McDonald.
Return to share your earliest memory.


my earliest memory
---
e. mcdonald's earliest memory
I think I was three. Or at least it feels like it. An old roommate of mine once said to a woman who chastised him for cursing in front of her child that we begin to form a cognitive memory at the age of three so it didn't matter what the (insert expletive here) he said. Colorful fellow. But I'm straying from the topic at hand. It was morning and it set a tone for the rest of my life that I will never be a morning person. My mother stood over my bed with two stuffed toys that my aunt had sewn for me, calling down to me as I lay there in a sing-song voice that Mister Horsey would like it very much if I were to wake up. I in my ever reoccurring insolence rolled over onto my side so I wouldn't see her. This continued, the light sweet chanting, frustrated tossing and failed attempts at mental blocking until I relented and arose.
E. McDonald may be reached at pointless@writeme.com
read the next memory
go back to the previous memory
return to share your earliest memory
---
YOUR EARLIEST MEMORY