BUY MY BOOKS | HOME | FICTION | ESSAYS | ON-LINE DIARY | MARGINALIA | GALLERY | INTERACTIVE FEATURES | FAQ | SEARCH ENGINE | LINKS | CONTACT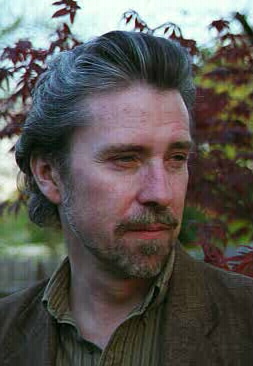 the official website for the writings of
ralph robert moore
www.ralphrobertmoore.com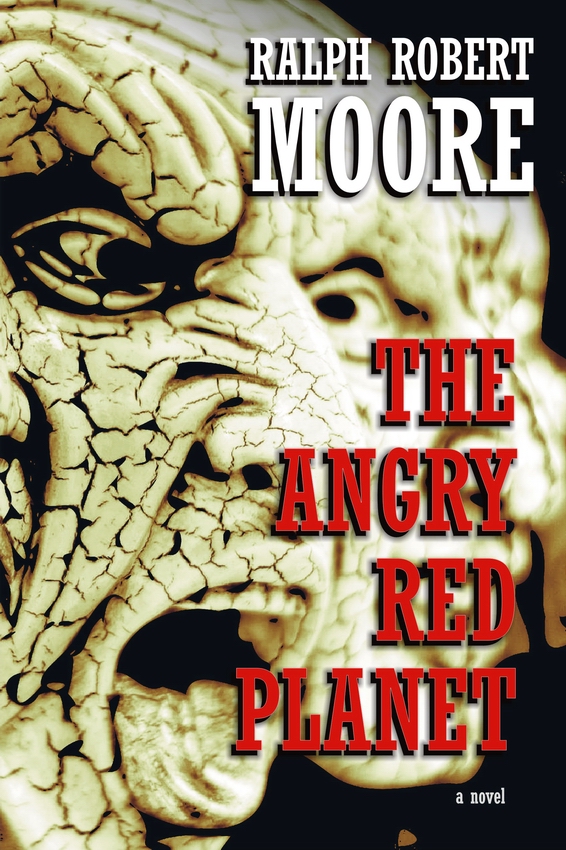 "We used to finish each other's sandwiches."
Harry and Edna are a middle-aged married couple who probably did love each other when they were young and just starting out, but now maybe don't any longer? Or possibly still do, in some ways? It's so hard to tell sometimes, with people who have shared their lives for so many years.
Harry, a big, angry, disappointed man with a sarcastic sense of humor, flips houses for a living in the greater Dallas area, buying run-down homes, supervising his crew as they go in and renovate the properties, reviving them so they're once again a thing of beauty.
Edna, his wife, has become increasingly promiscuous, and has had to undergo more and more invasive surgeries to try to eliminate an infection that has taken hold in her body.
The Angry Red Planet is a sad, funny, scary exploration of the changing relationship between a man and a woman, and the daily social irritations that slowly grind them down, like they grind all of us down.
About Ralph Robert Moore
Ralph Robert Moore, nominated twice for Best Story of the Year by the British Fantasy Society (2013 and 2016), has been published in America, Canada, England, Ireland, France, India and Australia in a wide variety of genre and literary magazines and anthologies, including Black Static, Shadows & Tall Trees, Nightscript, Midnight Street, Chizine, and Sein und Werden.
His books include the novels Father Figure, As Dead As Me, and Ghosters; and the short story collections Remove the Eyes, I Smell Blood, You Can Never Spit It All Out, and Behind You.
"Moore's work is consistently fascinating, original and devastating. His characters speak to you from whatever hell they inhabit, with clear, unambiguous voices."-Trevor Denyer
"[Moore's] work is not quite like that of anybody else. He is a true original."-Peter Tennant
"Moore's…work is always heartfelt, deep and superbly executed…a writer everybody with an interest in dark fiction should be reading."-Grim Reader Reviews
"Disturbing. Nightmarish. Terrifying. And above all, original...reinforces his reputation, amongst those in the know, that here we have a genre-storytelling giant in our midst."-AJ Kirby
"Moore's writing is consistently powerful, his descriptions (even of the smallest minutia) terrifically rendered. He is not afraid to tap into his darkest imaginings and to go places most writers might very well shy away from. Indeed, he is one of the most singularly powerful authors I've encountered in a long, long while…"-C.M. Muller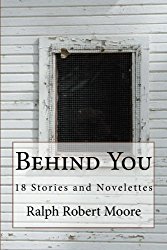 Behind You is my latest collection. 18 stories and novelettes. 400 pages, 110,000 words.
Includes "Our Island", nominated in 2013 for Best Story of the Year by the British Fantasy Society.
What crawls after midnight on elbows and knees into hospital emergency rooms?
Who hides in the woods waiting for hikers who get lost?
How could a 90-year old woman get pregnant?
Is a bird really a bird if it has no feathers or wings or head?
Is there a ghost in your best friend's attic?
Do dolls get cancer?
Can sharks attack someone on a cobblestone street?
Is it wise to have an affair with your dental hygienist?
What should you do when you suddenly discover you are male, and have a penis?
How do priests protect Latino boys from a young girl who likes to put her pet tarantula inside her mouth?
Why are you so drawn to a red-haired computer nerd who is indifferent to your beauty?
How does a middle-aged couple appearing together in Italo-Spanish-German low budget horror films maintain their relationship when the wife is now being cast in movies as a witch, while the husband still has sex scenes with actresses half his age?
When your toilet tells you that you need to get a screening colonoscopy, can your toilet be trusted, especially when your life is being filmed every day by a reality TV crew?
How dangerous, and in other situations quite useful, are bananas?
How many versions of you and the love of your life exist?
Is the world just one island, and endless ocean?
What are you hiding, where are you hiding it, and are you willing to submit to a rectal exam?
Amazon Trade Paperback/Kindle US
Amazon Trade Paperback/Kindle UK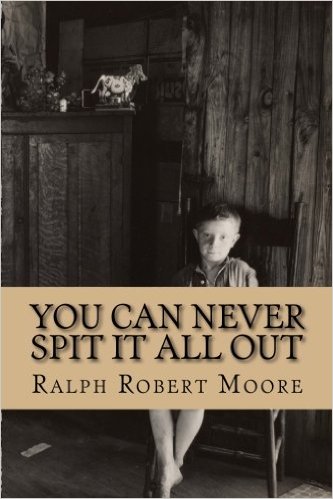 10 horror novelettes by Ralph Robert Moore. 400 pages. 120,000 words.
Includes "Dirt Land", nominated in 2016 for Best Story of the Year by the British Fantasy Society.
Children born with four feet. A man physically attached to three other men. A pushy waitress. A woman who dresses up as Santa Claus on Halloween. An off-campus NYC apartment overrun with tiny, crawling faces. A tomato with spikes sticking out of its red skin. A third rate stand-up comic who insists he isn't gay. A lonely woman who constructs a tabletop village of miniature buildings wherever she moves. A widow who's visited by God in a dream, singing instructions to her about the structure He wants her to build. A psychiatry student who has to convince a handcuffed serial rapist to sit on a toilet seat to reconnect with his childhood.
Featuring 3 novelettes from Black Static, "Dirt Land", "Kebab Bob" and "Drown Town"; 3 novelettes from Midnight Street, "They Hide in Tomatoes", "Nobody I Knew", and "Suddenly the Sun Appeared"; 1 novelette from Hellfire Crossroads, "She Has Maids", and 3 novelettes never before published, "During the Time I Was Out", "Imperfect Boy", and "Boyfriend".
"Up on the mountain, not everything that gets born is human. Or at least, human enough. That's just the way it is. Some of them are kept, if they look close enough, but a lot are taken down to the river before they get big, and drowned. Shaken out of a blanket. If you go downstream, you'll find all kinds of dead babies bumping against the gray river rocks. Stiff limbs, open mouths. Getting picked at by fish. Of course, up on the mountain, the people who live there catch that fish, like they catch all fish. Fry it. Eat it. That may be part of the problem."
--Opening paragraph of "Dirt Land"
Amazon Trade Paperback US
Kindle Edition US
Amazon Trade Paperback UK
Kindle Edition UK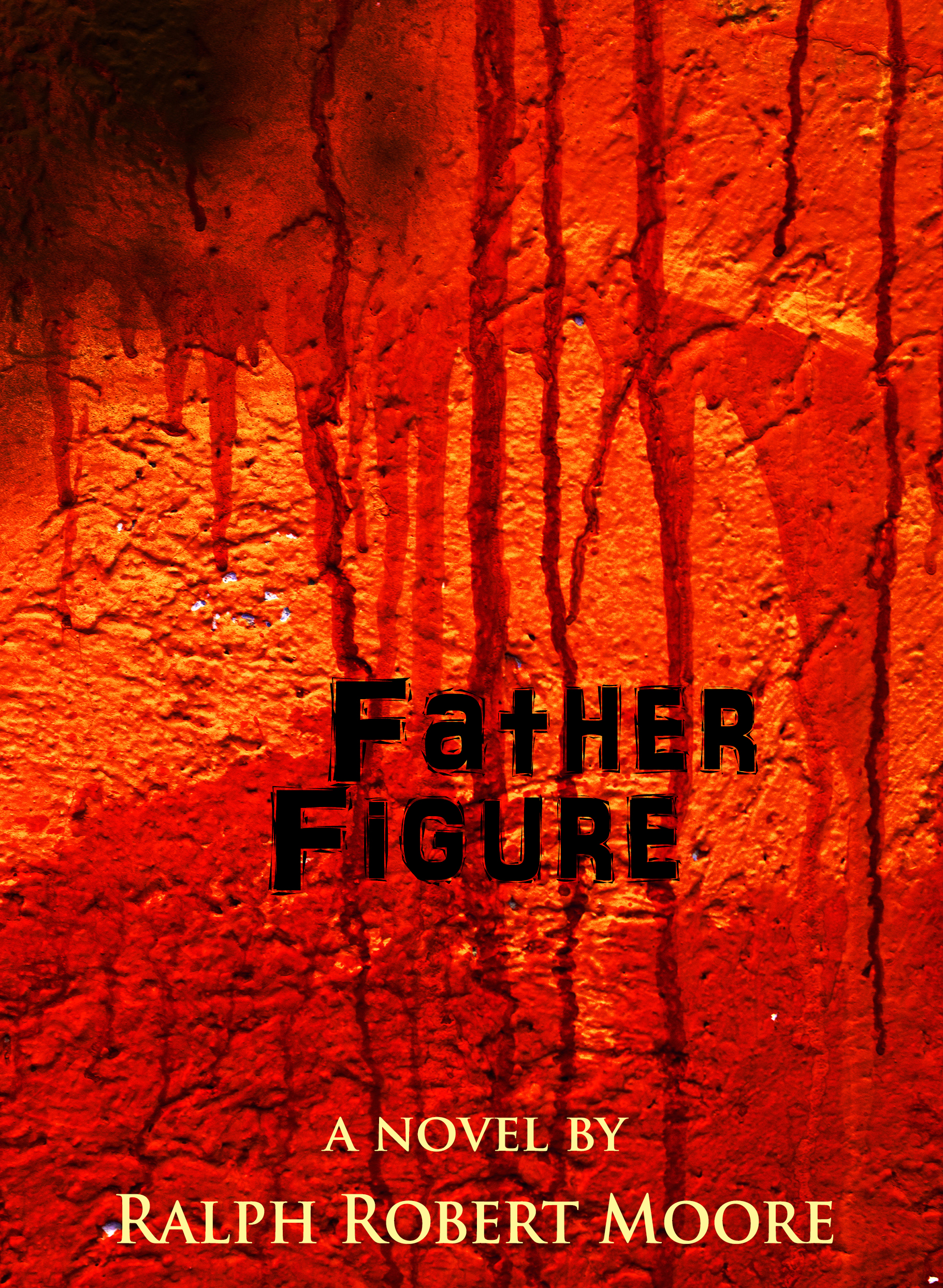 The full text of Father Figure is now available in new trade paperback and Kindle editions, with a 2015 Author's Preface, and an appendix which includes 6,000 words in deleted scenes.
Father Figure is also available at all other Amazon sites worldwide, and additional online venues. 175,000 words, plus 6,000 words of deleted scenes.
South of Anchorage, accessible only from a mud-rutted road off Seward Highway, lies the town of Lodgepole. After midnight, among the blueberry bushes of White Birch Park, a man climbs on top of a woman and begins making love to her. As her orgasm rises he puts his hands around her throat, shutting off her air. She struggles, not to stop him, but to stop herself from trying instinctively to pull his hands off her throat. As the top joints of his thumb meet at the front of her throat she comes, her cry of orgasm ricocheting around inside her forever.
Daryl Putnam, handsome, bookish, wakes up from a nightmare and decides to do something he hasn't done in years. Take a walk outside at night. Down in the park, at the lime green shores of Little Muncho Lake, he comes across the body of the strangled woman.
The next morning, at the coffee shop of the hospital where he works, Daryl meets Sally, a pretty, dark-haired girl. He's intelligent, she's outgoing. What they have in common is both are living lonely lives. Until today.
Also in the hospital coffee shop, shaking half a can of black pepper onto his tomato soup, is Sam Rudolph, a fiftyish man with eyes like an angry dog's, who has spent over twenty years quietly manipulating events in Daryl and Sally's lives to have this seemingly chance encounter among the three of them occur.
And who is actually a lot older than fifty.
"It is easy to see why Father Figure has become an underground classic over the years. It is a dark, extremely disturbing but completely gripping suspense thriller with a strongly erotic subtext...Moore is an extremely talented writer with a gift for pushing the reader's emotional buttons...certainly liable to become a cult classic, and deservedly so."
From an editorial review
"Immensely readable and informed by a lucid intelligence, Father Figure belongs up there with the likes of Delany's The Mad Man, Bataille's Story of the Eye, Sade's oeuvre, The Story of O, and other works of transgressive literature that challenge our assumptions as what is normal and what goes beyond the pale."
Peter Tennant, Black Static magazine
Amazon US Trade Paperback and Kindle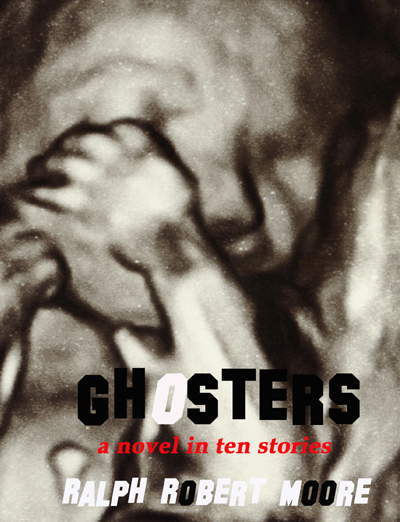 When someone you love dies, are they gone forever?
Meet the Ghosters, and the desperate people who hire them.
In our modern world, only Ghosters know what comes after death. What stays behind. And what dwells between.
Ghosters are a small, loosely-connected group of individuals who travel the highways of America curing people of their hauntings. For as much money as they can negotiate from each client. They are legitimate. But they are not nice.
Amazon US Trade Paperback and Kindle

If you're here, it's probably night. You can see a window from where you sit, and the window is dark. Who really knows what's outside?
I write. If you read, we've just made a connection.
SENTENCE is the forest you fall asleep into.
I created SENTENCE back in 1998 as a way of letting readers know a little bit more about me. Here you'll find about a dozen of my stories, the complete text of my novel Father Figure, essays of mine, videos I've made, photographs I've shot, 20 years of my on-line diary entries, some of my favorite recipes, and much, much more. I don't fear plagiarism. Ideas can be stolen-- a simile, a description, a plot, a joke-- but that will happen regardless of the medium in which your luggage is left alone on the airport floor. The truth is, fear of plagiarism is fear of readership. To be plagiarized is never fatal. What is more important is to be read. Because if it's in a box, and no one but you knows about the storms raging through the paragraphs, the footsteps plodding soggily down the sentences, water dripping off the rims of words, that's the biggest shame of all. A fizzle. Because the real achievement of writing is not the writing. The real achievement of writing is someone else reading the writing.
SENTENCE started as an island. Over the years, its accumulated bulk, added to each month, became a continent.
Art is an invitation to go inside someone else's mind. To see our world as they see it. SENTENCE is my mind.
I've been published in America, Canada, England, Ireland, France, India and Australia in a wide variety of genre and literary magazines and anthologies. I've been nominated twice for Best Story of the Year by the British Fantasy Society, in 2013 and 2016. My fiction has been called "graphically morbid". My writings are not for everyone. Are they for you? Find out.
I'm glad you came. I just lit a cigarette. I just made a drink. I hope you enjoy your exploration.
And to see what I'm up to right now, and what currently interests me, visit my

page.


---
Webmaster Ralph Robert Moore at robmary@swbell.net. Entire contents Copyright © 1997-2019 by Ralph Robert Moore, All Rights Reserved.
Established January 1, 1998.
To buy my books, please go to BUY MY BOOKS
To see where I've been published, please go to BIBLIOGRAPHY
For samples of my writing style, please go to WORDS WALKING NUDE
For a complete chronology of site updates, please see HISTORY
Ralph Robert Moore on Facebook
---
"All was chaos, that is, earth, air, water, and fire were mixed together; and out of that bulk a mass formed-- just as cheese is made out of milk-- and worms appeared in it, and these were the angels."
-- Domenico Scandella, 1599 (Two years before being burned at the stake).


as if clouds were elephants
---
april 1, 2019
It gets hard to see.
That happens.
Lying on my spine, on the green grass in my family's backyard, in a childhood that has since drifted far away over the waves, like a bottle that never found a shore, palms interlaced behind my small head, looking up at the blue sky, watching as the white cloud continents above me slowly, slowly passed by, it might take an hour or more for a continent arriving on the right side of the blueness to disappear beyond the green treetops to the left of my yard, a snagged red kite forever percolating on its tether to a top limb, and I was perfectly content lying there, daytime insect noises, dog barking three backyards away, watching this incredible slow motion, as if clouds were elephants.
We live in a beautiful world. We've even been blessed with waterfalls. Waterfalls! I mean, the world would be great even if we didn't have them, but how wonderful is it that in addition to everything else, we also get water cascading off high-up rocks, down into a pool of cold water expanding its impact circles outwards?
But it does get harder to see, over the years.
Mary and I have both been diagnosed with cataracts.
It happens.
In our case, Mary's cataracts were worse than mine. I wish it were the opposite, but I don't get a vote. (You don't either.)
She needed surgery to remove the cataracts from her eyes.
That's scary.
I mentioned it to our dentist, because there's that thing where you have to make small talk with your dentist after shaking his hand, to show you're glad to see him again, although of course you're not, who the fuck wants to go to a dentist (I read once they have the highest suicide rate among medical professionals), and he made a face while he checked my mouth for cavities, oral cancer, etc.
(While we were sitting in the outer waiting room for my appointment, me reading a few more pages in David Lynch's autobiography, which I highly recommend, a short old guy came in, marched up to the receptionist to let her know he had arrived for his cleaning, and started talking non-stop. I mean, non-fucking-stop. 'You can take a seat, Mr. Perlman. It'll just be a few minutes.' 'Notice how the creeks have a lot more water in 'em? Higher up on the banks? Must be the rain, I guess. Judith made some scrambled eggs for me yesterday, and in addition to ham cubes, she put in some chunks of green bell peppers. Don't know if I really liked them or not. They used to empty my recycle bin around two o'clock, but now it's more like six o'clock. I tried calling the company about it, but I couldn't find their number on the Internet.' And on and on. Never sat down. Stayed at the receptionist's counter the whole time, sharing his stupid observations. When he was finally called into the back for his cleaning I thought, okay, he'll finally have to shut up, they're cleaning his teeth, but when I was escorted back, he was still going at it: 'They say this is the severest Winter in years, but I just think things go in a cycle. Judith and me eat a lot of frozen meals for dinner, but it seems like they've made it harder and harder to tear the packages open.')
My goateed dentist's face going inwards. "Preventive procedures are important, but…I don't know if I want someone operating on my eyes. It's just…it's my eyes. You know?"
I agreed, as I stuck my tongue out and he grabbed the tip of it with white gauze, twisting it left, right, to see if I had any malignant spots.
We trusted our ophthalmologist's skill, and in fact the old white-haired guy we bought our sliced deli meats from at a local supermarket had had the same surgeries from the same doctor, so we felt somewhat reassured.
Because Mary had a stroke, and is currently on Coumadin, which can affect her susceptibility to bleed, we had all sorts of procedures we had to go through prior to the surgeries to make sure cataract removal would be safe for her. We met with a cardiologist twice, who took an EKG of Mary, and an echocardiogram, because she would have to stop taking Coumadin five days prior to the procedure.
All of this was in the worst of Winter here in Texas. Each time we went to the cardiologist, we had to park in a tall, huge parking garage blocks away, then walk hand in hand through the cold, whipping air to get to the entrance of the building where he had his quiet offices.
In addition to that, Mary had to take different eye drops throughout the day for a week before her surgery, and then a month afterward. And that was just for the first eye. We had to do the procedure all over again for her other eye.
But it was worth it.
The day after the surgery on her first eye, her left eye, we went back to the ophthalmologist, on a Saturday morning, I didn't even know they came in on Saturdays, and they removed the large plastic shield bandaged over her left eye.
Mary's eye, bloodshot from the procedure, roving around the room.
She burst into tears.
"I can see everything again! Like when I was a kid." (
I told people in shops and other physicians' offices, when they inquired, once they removed the shield she burst into tears when she looked at my face with her cleared-up vision and realized how old I had gotten. That joke got such a good reaction, I shamelessly started using it everywhere, with neighbors, supermarket cashiers, gas station attendants. It became my 'I just flew into Vegas, and boy are my arms tired' joke.)
But what I'll remember most from this experience, one of so, so many experiences across the rich, wide expanse of our lives together, is when Mary had the surgery on her right eye.
It was another cold, wet morning. Sun not yet up.
Slanting backwards down our driveway in the early morning hours, I turned on our headlights, yellowy illuminating our garage door, something we never did anymore, because we so rarely needed to exit our home during the darkness of the early day.
Once we arrived at the surgical center one town over, we walked inside, checked in at the front desk, then sat in the reception area until Mary's name was called. She had to go in by herself, but I'd be allowed to see her once the pre-op procedures were completed.
When that time came, I had to wash my hands with a sterilizing ointment. Held Mary's small hand as nurses kept putting eye drops in her right eye. Made nervous small talk about our cats back home. Greeted her ophthalmologist, who drew a small, black 'X' under the eye that was the site for this day's operation. Met her anesthesiologist. After about an hour it was her turn to have her gurney rolled to where the procedure would be performed.
I had to go back out to the waiting room. Picked up David Lynch's big book again, read some more, praying for my wife's safety.
About an hour passed.
A young nurse came out, called my last name.
I stood up.
Mary and I reunited inside the post-op recovery area. We gripped hands, kissed. Our grateful faces made us look like kids. You and me, again.
A nurse would escort Mary out to the front waiting area while I swung our car over to the exit door, so Mary wouldn't have to walk any distance while still coming out of the effects of her general anesthesia.
I strode across the wet parking lot, happy, pulling out my black car beeper, aiming it at our silver CRV.
The CRV didn't beep back at me.
Which was odd, but whatever.
Manually inserted the key into the CRV's front driver's door.
Folded myself inside, looking forward to Mary and me swinging by a fast food place, bringing the hot white bags back to our bed, where we'd eat while watching Judge Judy.
Put the key in the ignition on the right side of the steering wheel. Twisted it right, as I always did.
And…nothing.
Nothing.
No engine even attempting to turn over.
Nothing.
Realized, sinking in my driver's seat, the battery was dead.
I turned on the headlights when we exited our garage hours before, but never turned the headlights off when we arrived at the surgical center. Stupid me.
So here we are, one town away from where we live. It's a cold, wet morning, Mary has a big, blue-plastic shield bandaged over her right eye, she's still groggy from her general anesthesia, and I have no way to get her home to our safe bed.
I trotted across the cold wet parking lot, back to the brightly-lit surgical center, where a nurse was waiting patiently with Mary on her arm to release her to me, and explained my car was dead. Asked if there was a phone I could use. And the address of the surgical center. She was very helpful, on both counts. When she didn't have to be.
I called Triple-A. Explained our situation.
"I can get someone out to jump your battery in about three to four hours, Mr. Moore."
Mary sitting in a dead car three to four hours, out in a cold, dark, wet parking lot, blue plastic shield over her right eye, still under the effects of general anesthesia.
I explained the circumstances. "My wife's just had eye surgery."
"I'll see what I can do."
Holding Mary's warm hand, I escorted her to the passenger side of our dead CRV. Had her sit inside while I stood by the back fender, smoking a cigarette.
Worrying about her well-being.
And do you know what happened next?
A pick-up with a garage's name on its side cut across some parking lots, entered this parking lot, where I waved him down, fingers trailing smoke.
He hopped out of his tall driver's side door, popped his hood, asked me to pop ours, and charged our battery. Didn't ask for any thanks. Got our engine running, shook my hand, then backed-up out of his parking space, and took off.
So I am so grateful.
I'm grateful that Mary's two cataract surgeries went as well as they did, so that now she can see so much better than before, like she used to see as a teenager; and I am grateful that a man we never met before in our lives, and will never meet again, cared enough about strangers to rearrange his schedule to make sure we got safely home. He didn't have to do that. There was no profit in him doing that.
But he did it anyway, because he knew on this cold, wet morning these two strangers needed his help.
And in this beautiful world we also have waterfalls.


A new Lately is published the first of each month. To print this Lately, please go here. To read previous Latelys, please go here.